The easiest and creative way to make money while traveling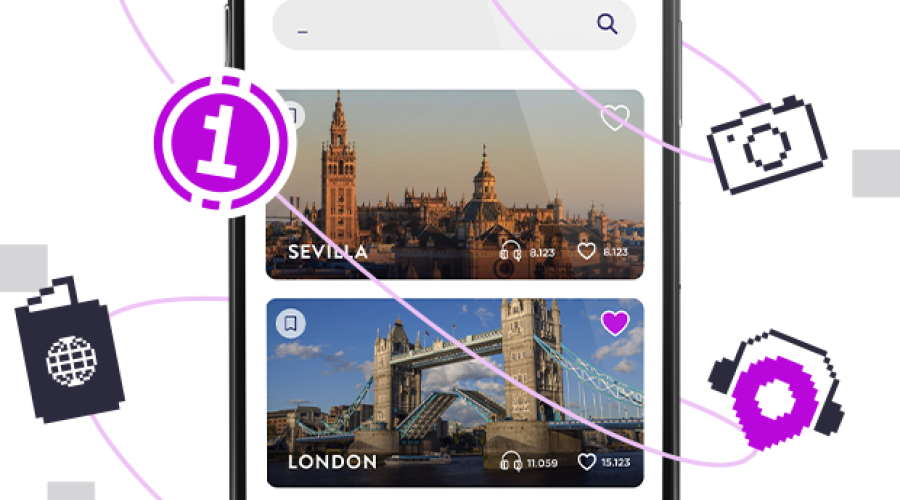 Before you start traveling, you will have probably spent quite a bit of time preparing for your adventures by saving up some money. But have you ever considered earning money while you travel? Tokentrotter dapp is the answer.
Connecting our two great passions, traveling and cryptoeconomics, we decided to find the optimal financial formula to find r a way to generate revenue while traveling. Looking at the ecosystem, the success of Play2Earn gave us the light.
Tokentrotter enables tourists to travel more and better, optimizing their time spent in the city, saving them money, and generating a more complete and fun experience. Allows city guides, city residents, history and tourism experts, revelers, gamers, etc. to share their city knowledge and monetize while creating content for the community. Works on strong relationships and sponsorship agreements directly with the main city administrators and most important features in tourism-related businesses, like travel agencies, hotels, airlines, museums, event organizers and others. Provides a targeted and segmented realtime communication channel through which publishers can increase the ROI of their advertising campaigns, allowing them to create their own campaigns and offers, thus eliminating intermediaries.
Reinventing traveling for a digital generation Travel more, travel better, improve your experience with Tokentrotter Turns tourists into an asset of the company, besides offering them a service, it allows them to earn rewards. In return we leverage the community as a segmented communication channel.
Tokentrotter helps businesses increase sales, reduce costs and collect privacy data with consents, building customer loyalty and avoiding having to create countless fidelity programs. Improves the 'consumer to business' experience through immediate delivery and the possibility of immediate exchange of the tokens and NFTs received for tangible rewards.
We provide a frictionless system in which we act as custodians of funds and NFTs until you are ready to fly to the decentralized world. In case you are a crypto expert wanting to earn additional revenue with your assets, you may also synchronize an external wallet to our dapp.
Do you want to find out more? Do you want to invest? Contact us!
#Hashtags: #tokentrotter #travel2earn #travel #playtoearn #nft #crypto #ethereum #blockchain #cryptocurrency #gamefi #polygon